What Are Your Cadillac Lease End Options?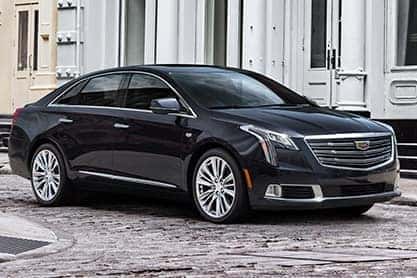 You've chosen to lease a Cadillac and now your lease is coming to an end, so now what?
There are 3 basic options when your Cadillac lease matures:
Turn it in and walk away – Turning your lease in and walking away gives you the option to get into another brand. We would love for you to continue your driving journey with Cadillac, but we understand the excitement of getting into something new.
Buy it for the residual value – Buying your current lease at its residual value, which is the car's estimated worth at the end of your lease term and set in your contract terms, is another option. If you fell in love with it and want to continue with ownership, the team at Patrick Cadillac can provide you with the cash buyout figure, finance options & protection plans to cover you during the new ownership.
Lease or buy another Cadillac – You can lease or buy a brand-new Cadillac. One of the benefits of leasing allows you own a new car every few years.  Another perk offered by GM or Cadillac are Cadillac Loyalty Bonuses.  Loyalty Bonuses are applied to the lease or purchase of a new Cadillac for current or previous Cadillac owners.  The amount of the bonus varies and is based on model.  The management team will provide new leasing options that include the loyalty bonuses.
We know you don't do this every day, but we do, so whatever your choice will be, the team at Patrick Cadillac will help make it simple.
If you'd like to learn more or would like to speak with a Patrick Cadillac Client Advisor about your options, simply click below to read more, call us or submit an inquiry. We're happy to help.
Lease Returns & Cadillac Lease End Options at Patrick Cadillac