WE'RE PROUD SPONSORS & SUPPORTERS OF OUR SCHAUMBURG COMMUNITY!
As part of the Patrick Dealer Group, supporting community organizations and charities is at the heart of everyone at Patrick Cadillac. Check out the people and organizations we're proud to support below, and if you're interested in becoming a community partner with us, feel free to contact us and let us help your organization today!
---
PATRICK CADILLAC SUPPORTS BREAST CANCER AWARENESS MONTH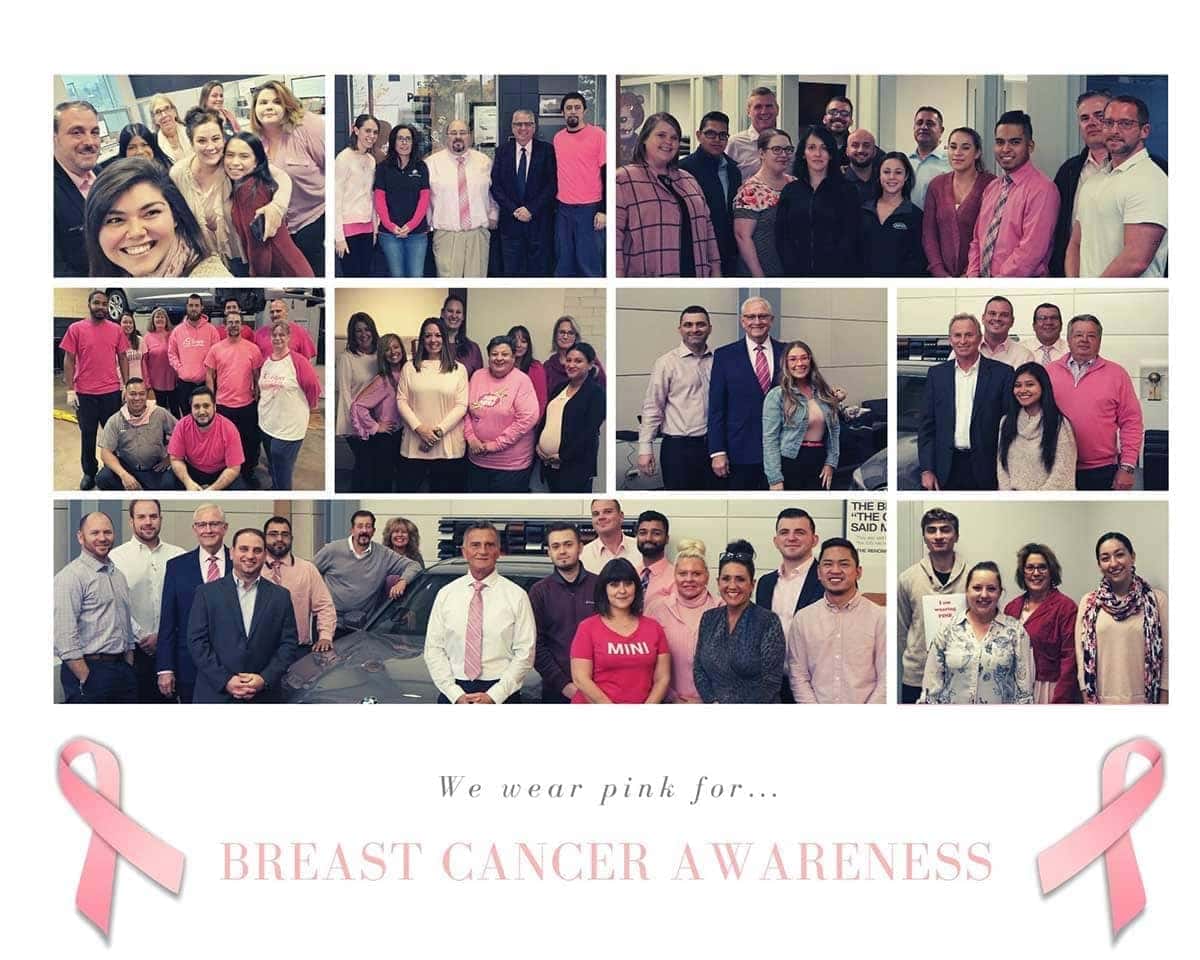 October 29, 2019 marked Patrick Automotive Group's 1st Annual Employee Breast Cancer Awareness Day.All Patrick employees were encouraged to wear pink, donate $5 towards the fight against breast cancer, and take a department photo to show their support. We are proud to say that employees at each of our locations participated.
All donations collected were delivered to Gateway for Cancer Research, located here in Schaumburg, IL. Gateway's vision is: "To shape a world in which a cancer diagnosis is no longer feared."
Above are some photos collected of our successful day, and we look forward to continuing to show our support.
For more information, please visit: www.gatewaycr.org
---
THE WOODFIELD AREA CHILDREN'S ORGANIZATION (W.A.C.O.)

W.A.C.O. is a non-profit charity that provides assistance to needy children through various financial support initiatives, as well as through volunteers. W.A.C.O. is a 100% volunteer organization, with no paid positions. A full 97% of all proceeds go to helping children in need.
Through a partnership between concerned individuals, a number of suburban businesses and corporations, and numerous municipalities, W.A.C.O. serves several community-action agencies.
W.A.C.O. Partnerships Include:
The Children's Advocacy Center of North & NW Cook County (Care for Abused Children)
CAFE (Children and Family Education)
Children's Home + Aid + Family Center (Subsidized Daycare for 110 Children)
ECDEC (Early Childhood Development Enrichment Center)
FIND PI (Family Involvement Nuturing Development & Prevention Initiative)
Two Rivers Head Start – Located in Elgin, IL
U.S. Marine Corps Reserves – "Toys for Tots"
As part of their assistance program, W.A.C.O. collects and delivers a wide variety of needed items to the above groups, including:
Food
Clothing
Books
School Supplies
Appliances
Furniture
Bedding
Toys
Games
The Woodfield Area Children's Organization's mission is fulfilled primarily through these annual events:
End of Winter Coat Drive
Partner Bowling
Read to Succeed Children's Book Drive
Summer Reading Program
Partner Softball
Soap, Shampoo & School Supplies Drive
Coats for Kids Program
Thanksgiving Food Drive
Christmas Shopping Tours
Toys for Tots Toy Collection
Bill Kelly Scholarship
John Bestman Scholarship
Michael O'Malley Scholarship
---
THE THYROID, HEAD & NECK CANCER FOUNDATION (THANC)

The Thyroid, Head & Neck Cancer Foundation's (THANC) mission is to support the research and education in the early detection and treatment of thyroid, head and neck cancer, to advancing new therapies, and to alleviating the suffering and functional impairment of patients who undergo treatment. The THANC Foundation was incorporated in 2003 and quickly became the largest private funder of research in the United States for these types of cancers.
In 2009, THANC became the first U.S. member of the global Head and Neck Research Network (HNRN) and refocused research funding internally on collaborative initiatives as a member of this organization.
In addition to research, THANC funded continuing professional medical education through sponsorship of the Multidisciplinary Management of Head and Neck Cancer and Thyroid and Parathyroid Disease until 2011, when the 20th Annual Course was held. The Foundation supports the Head & Neck Oncologic and Microvascular Reconstructive Surgery, and Thyroid/Parathyroid Surgery Fellowship, a program accredited by the American Head and Neck Society.
THANC's resources also focus on community awareness and education as well as patient outreach and support initiatives. Under the medical direction of Dr. Mark Urken, THANC is housed within the Institute for Head and Neck and Thyroid Cancer at the Phillips Ambulatory Care Center at Mount Sinai Beth Israel Medical Center.
---
---
ALEX'S LEMONADE STAND FOUNDATION (ALSF)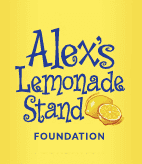 Alex's Lemonade Stand Foundation (ALSF) emerged from the front yard lemonade stand of cancer patient Alexandra "Alex" Scott (1996-2004). In 2000, 4-year-old Alex announced that she wanted to hold a lemonade stand to raise money to help find a cure for all children with cancer. Since Alex held that first stand, the Foundation bearing her name has evolved into a national fundraising movement, complete with thousands of supporters across the country carrying her legacy of hope.
---
Schaumburg Business Association Member Since 2018

Surrounding Ourselves in the Schaumburg Community Even Further!
The Patrick Dealer Group has been serving the Schaumburg and Chicagoland Area for over 100 years. Our membership with the Schaumburg Business Association provides:
Networking and Knowledge Sharing
Resource Options
Perks for Our Employees
The SBA embodies the spirit of the business community that includes a dynamic blend of corporate, commercial, retail, service and industrial businesses in the largest suburban economic center in the State of Illinois.
Here at the Patrick Dealer Group we are always searching for new ways to provide brand awareness for our Cadillac location.
The Schaumburg Business Association (SBA) is dedicated to members' growth and prosperity and helps us maintain a competitive edge by providing us with outstanding programs, benefits and services.
Make sure to mention your SBA membership when visiting any of our locations.