Patrick Cadillac Supports Northern Illinois Food Bank
Northern Illinois Food Bank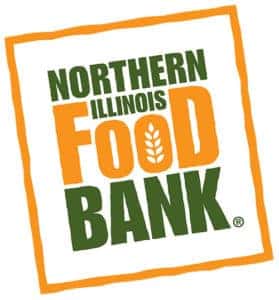 In the month of December 2020, the Patrick Dealer Group participated in a fundraising event for the Northern Illinois Food Bank. The Food Bank has been responding to the increased need in our communities since mid-March. In June through September, they have provided 9M meals monthly,
an increase of 3M meals per month from last year at this time. Our goal was $4,000 but our continuous fundraising during the month of December has brought in $6,100 in donations to benefit our communities. That's 152% of our goal reached.
How Our Donations Helped Make an Impact:
Every $1 donated helps provide $8 worth of groceries for neighbors in need
96% of the Food Bank's resources go to programs that feed neighbors in need
The Food Bank services 13 counties in Northern Illinois, providing the equivalent of nearly 220,000 meals each day
Jewel-Osco has committed to a matching challenge gift of $1 MILLION to Northern Illinois Food Bank – dollar for dollar – for the holiday season.
Once we achieved our $4,000 goal, the Dawson Family of Patrick Dealer Group donated another $2,000.