For many Cadillac Escalade buyers, it's enough that this newly redesigned luxury large SUV has class-leading cargo space, a gracefully styled dashboard, and available Super Cruise partially autonomous driving capability. But if you're also looking to tow a big trailer, this large Cadillac can handle up to 8,200 pounds, making it the best full-size SUV for towing. Click here to see new Cadillac Escalades for sale at Patrick Cadillac.
What is the towing capacity of the Cadillac Escalade?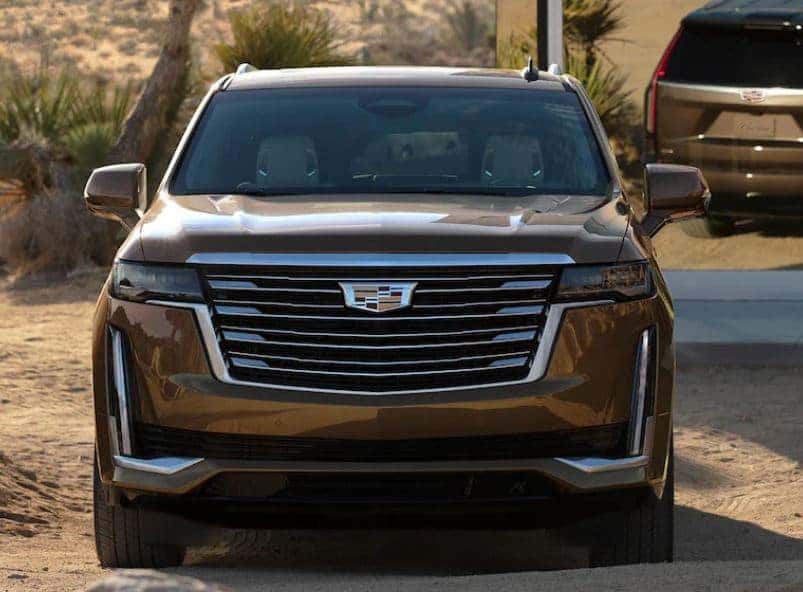 MSRP: From $76,295
Towing capacity: 7,500 to 7,700 lbs.
Dimensions: 212″ L x 81″ W x 77″ H
Curb weight: 5,635 to 5,823 lbs.
Horsepower: 277 to 420 hp
MPG: Up to 21 city / 27 highway
Configurations
Luxury | From $76,295
Premium Luxury | From $84,895
Sport | From $87,595
How Much is the Cadillac Escalade Tow Hitch?
The 2022 Cadillac Escalade towing capacity reaches as high as 8,200 pounds. If you plan on moving heavy cargo, you'll just need to equip the optional Cadillac Escalade tow hitch. Pricing varies based on model type and configuration so please call the Patrick Cadillac Parts Department at 847-230-8242 for accurate pricing and installation options or submit an inquiry.
Experience the Cadillac Escalade Today!
We won't be able to hook up a trailer for your test drive, but we're still confident that you'll love how you feel behind the wheel. Plus, we're here to help with any Cadillac Escalade towing questions that you have after driving home in your new SUV! Contact us today to make an appointment or value your trade-in.
Learn more about the Cadillac Escalade
Shop Cadillac Escalade for sale
Not finding what you are looking for? Pre-order one today